The way we talk to customers online is changing. With tools like analytics, Google ads and IP tracking, marketing has gotten more technical than ever before, and our ability to establish groups of customers exhibiting similar behaviors has drastically improved.
But is there room to bring back the focus on the human when attempting to create awareness around your brand? With customer-centric marketing, the answer is a resounding yes.
What it Means to be Customer-Centric
Customer-centric marketing puts the customer at the center of the marketing approach. It leans on the principles of human-centric design-thinking, which is a product-development philosophy anchored in a holistic understanding of customers' needs. It uses rapid prototyping and creative idea generation to adapt quickly to three questions:
Desirability: What makes sense to people and for people?
Feasibility: What is technically possible within the foreseeable future?
Viability: What is likely to become part of a sustainable business model?
So when attempting to create a product or service that is truly human-centric, brands should look for ideas—such as creative domain registries—that exist where these three concepts intersect.
Customer-Centric Marketing: So Hot Right Now
Customer-centric marketing may very well be the next big thing in advertising trends, and is all about building the best-possible customer/brand interactions. If done correctly, it pays off—according to PwC, 73% of consumers are willing to pay more for high-quality experiences with a company or brand.
Even when they're considering buying a product, most people don't want to feel like they're being sold on something. An effective customer-centric marketing strategy means that your customers are going to feel like the relationship with your brand is more significant than simply being transactional. To achieve this, invest in resources that foster conflict resolution and customer satisfaction. Solicit feedback, develop generous warranties and most importantly, make each customer feel like they are being heard.
The ultimate goal of this strategy is to turn one-time customers into loyal advocates of your brand. This focus on retention can be lucrative—on average, repeat customers spend over 67% more than new customers.
How to Develop a Customer-Centric Marketing Mindset
In order to be customer-centric, your audience should feel as if their specific needs and concerns are being addressed at every touchpoint:
Know your audience. Without a detailed understanding of your market, you're guessing—and unless you're phenomenally lucky, that's going to lead to disappointing results most of the time.
Optimize the customer journey. After you've established who will be interested in your product, you can anticipate their transition from interested party to loyal user.
Collect and mobilize your data. The ability to synthesize information about your customers will help you nimbly respond to unforeseen challenges.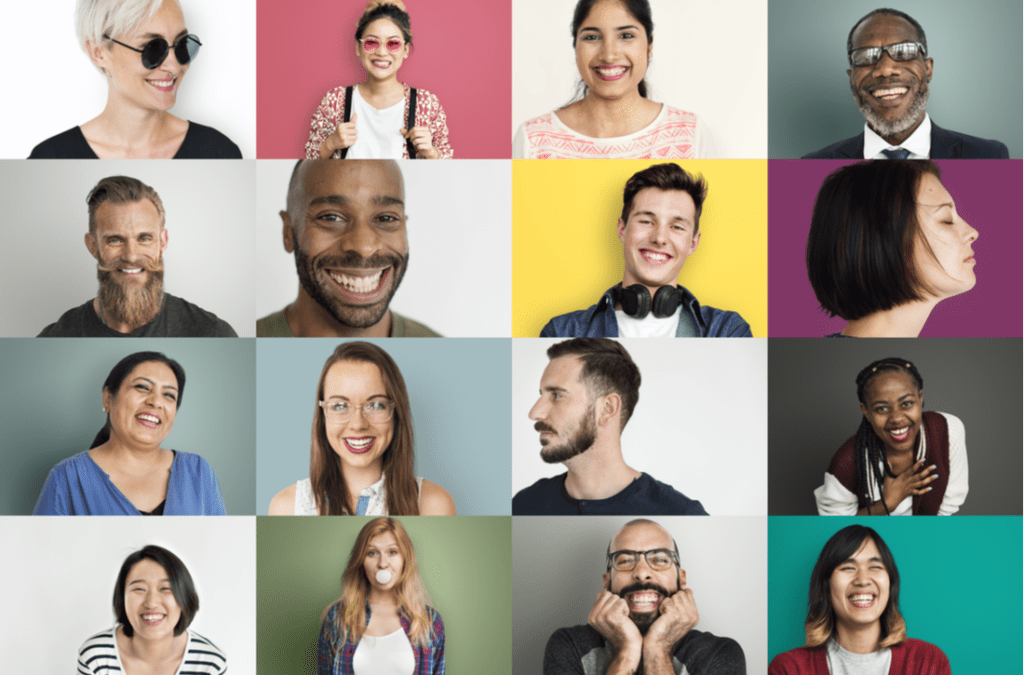 How a Customer-Centric Domain Strategy Can Help
Before developing a customer-centric domain strategy, it's worth understanding the difference between the two available options: top-level domains (TLDs) and new generic top-level domains (ngTLDs). TLDs are the domains you see most often, like .com, .org and .net. ngTLDs are where you can be a bit more creative, and include .SUCKS, .blog and .lol, among others.
In the interest of anticipating your customers' needs, TLDs should be easy to spell, easy to remember and should lead customers to intuitive webpages that load quickly across any smart device. You can do additional diligence for your customers and buy TLDs of common misspellings or specific product names to decrease the likelihood of confusion.
Most companies will have a robust ngTLD strategy as well. A human-centric approach to picking ngTLDs is to tailor them to your audiences' specific problems and pain points in order to better address their concerns as early as possible. For example, Sweat.SUCKS could be used for a deodorant brand, SlipperyTire.SUCKS could be used for a winter tire sale or WorkplaceInjury.SUCKS could be used for a legal-advice service.
Each of these speaks directly to a customer's specific complaint or issue, takes ownership of the problem and redirects the customer to a solution.
The Takeaway
Everything you do as a company and/or brand should center on connecting with your customers and addressing any problems they may have. Customer-centric marketing recognizes that you're only as successful as the success users have with your product—treat your customers like royalty, get rewarded with loyalty.
To dig deeper into how domains can generate interest in what you're offering, read How Different Domains Play a Role in Your Digital Marketing Mix.
Photo Credit: Grommick/Shutterstock Inc., Dean Drobot/Shutterstock Inc., Rawpixel.com/Shutterstock Inc.